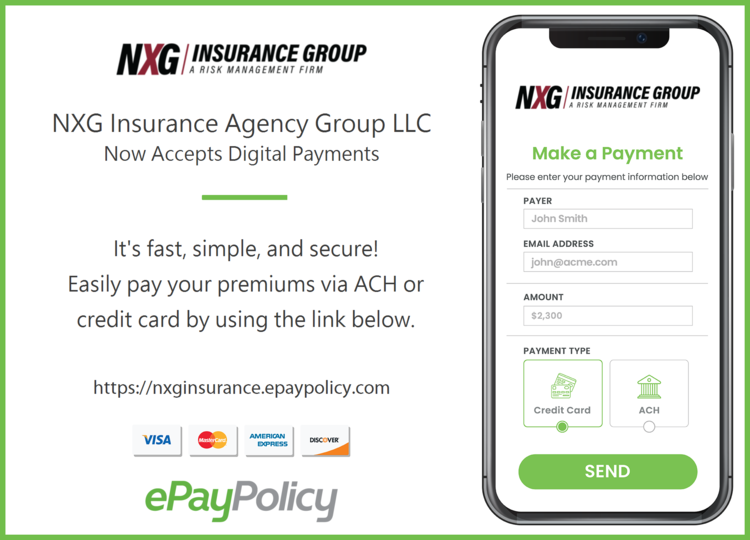 NXG has now made it easier then ever to make a payment for any agency bill.


You can head right to your website NXGInsurance.com and hit the agency bill link right in the
middle of the homepage, or go directly to the link in the picture!


This allows you make any wire transfer or credit card payment directly to us. If you have any
questions please be sure to give us a call!